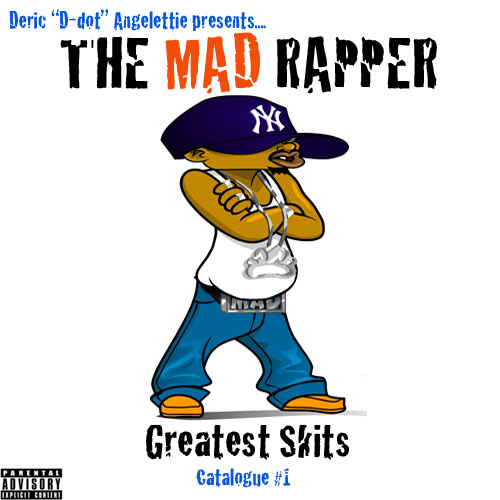 Merry Christmas and Happy New Year…!!!
From the mind of multi-platinum producer & songwriter, Deric "D-Dot" Angelettie comes the Stocking Stuffer of all Stocking Stuffers.
The Mad Rapper's Greatest Skits: Catalogue #1. Laugh hysterically as D-Dot puts together a compilation of many of the skits that made Hip-Hop history. From the LP's of the late, Great Notorious B.I.G., to Diddy to DJ Drama. We at Crazy Cat wish you all a Merry Christmas and hope you enjoy and laugh until you can't laugh anymore.
Live, Love & Laugh…
Deric "D-Dot" Angelettie & The Crazy Cat Family!!!!
Download Link: http://www.sendspace.com/file/f9ucxj
Enjoy!!!